Offered Monday-Friday at 4:00am to 5:20am & 5:30am to 6:30am
---
Tele: (661) 202-2537 | Email: Click Here!
---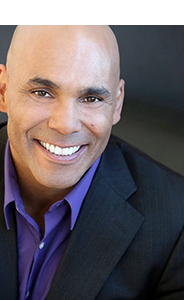 About Coach Réal Andrews
While many will most recognize, Réal Andrews AKA "Coach" from his time lighting up the television screen on such popular television hits as General Hospital and hit movies like Soldiers of Fortune, his true passion comes from the journey and the life he has built with wife, Michele and their three amazing children.
During his journey Réal has owned three gymnasiums, accomplished countless certifications such as NASM, Crossfit Football, Kettle Bell, TRX AND Vertimax and trained with some of the best in the fitness business such as Billy Blanks; however, his recipe for achieving his dreams has come in the form of whole health wisdom and knowledge.
WHAT IS WHOLE HEALTH WISDOM AND KNOWLEDGE?
After completing the Hawaii Ironman on two occasions, Réal found a passion for physical training and creating Champions, through sharing his experiences, workout secrets and developing strategies to help every person he countered succeed in achieving wellness within the mind, body and spirit. Specializing in a variety of fitness and exercise focuses, he has created quality programming for individuals and groups with the goals of increasing self-esteem, transforming physical fitness and changing lives in a way that no other fitness professional has been able to accomplish.
At the heart of it all, Réal dedicates the most time, energy and the whole of his heart to his family and carves out special time for each of his children and lives by the motto, "They will become who you are" in everything his does. Realizing that the future lies with what we teach our children and how they view their role models in this world, Réal also donates time to working with local non-profit organizations whenever possible.